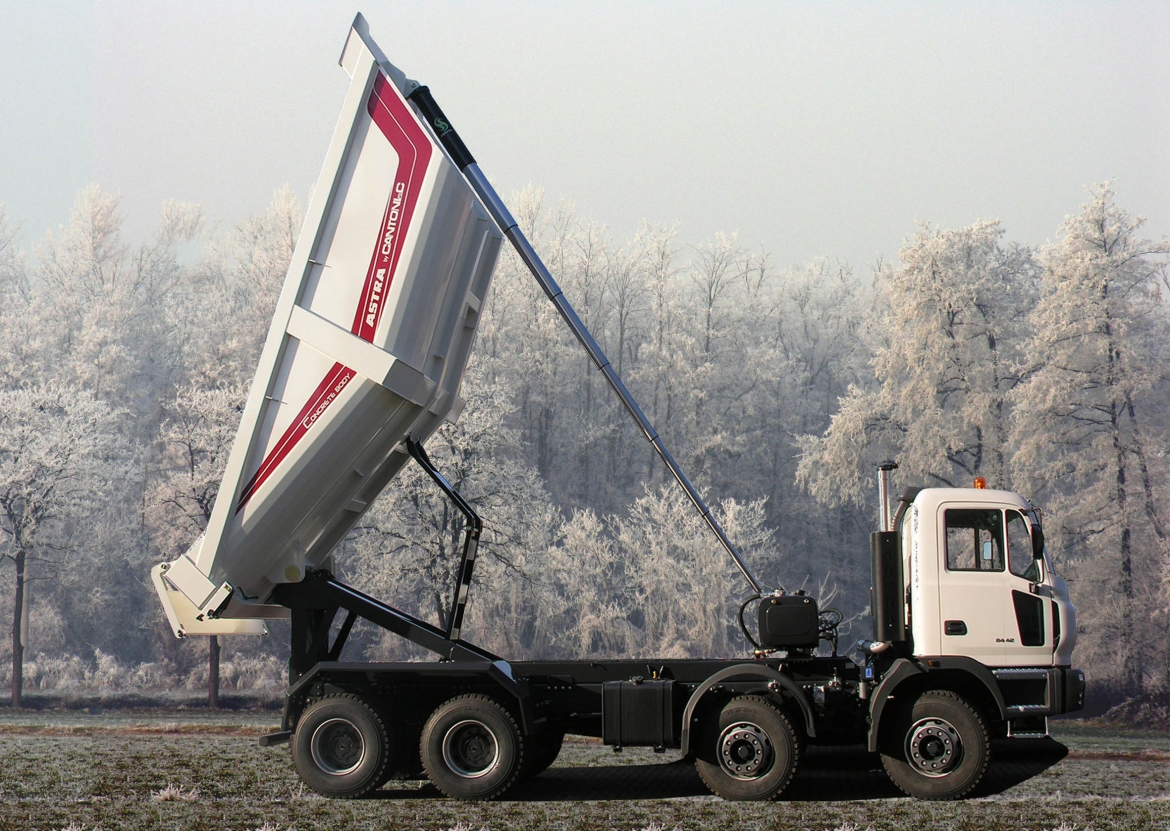 CONCRETE
(SPECIAL SOLUTION)
It is a special structure, designed to meet the particular requirement of the transport of concrete for short distance (typically less than 1 Km), inside a construction yard.
The shape of the body without "corners" prevents the deposit of the material, a feature that combined with the high tilting angle (75°) allows the rapid and complete discharge of the concrete.
The height of the lateral boards, a front "waves-block" bulkhead, the inclined rear side and the rear gate allow an effective containment of the liquid part of the material transported, during the running of the vehicle, even during acceleration and deceleration.

The use of a frontal cylinder with a double effect last extension ensures proper descent of the body, after unloading the material, even if the attitude of the v ehicle is not perfect.