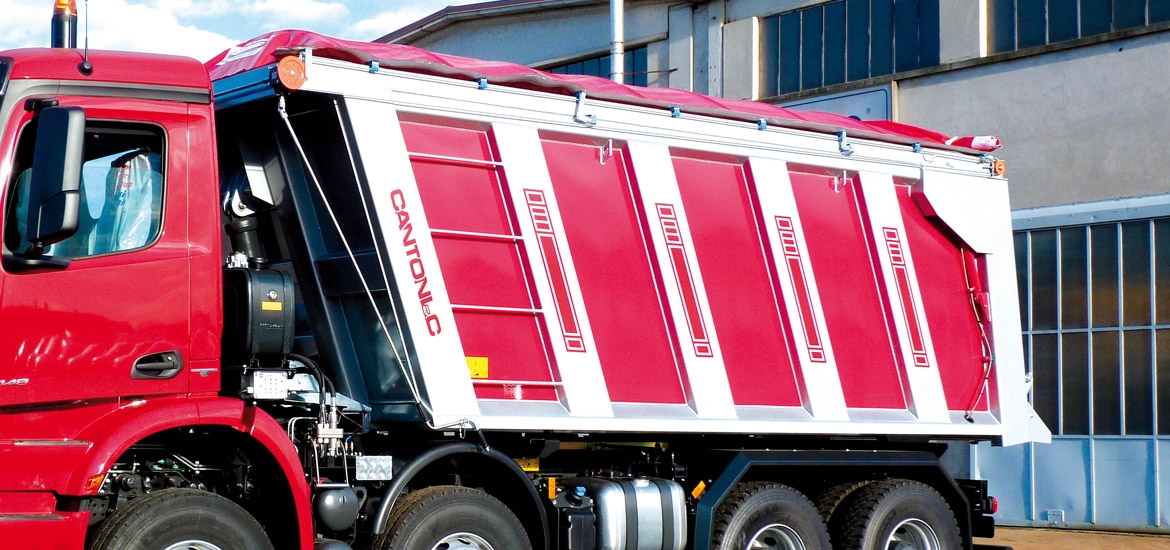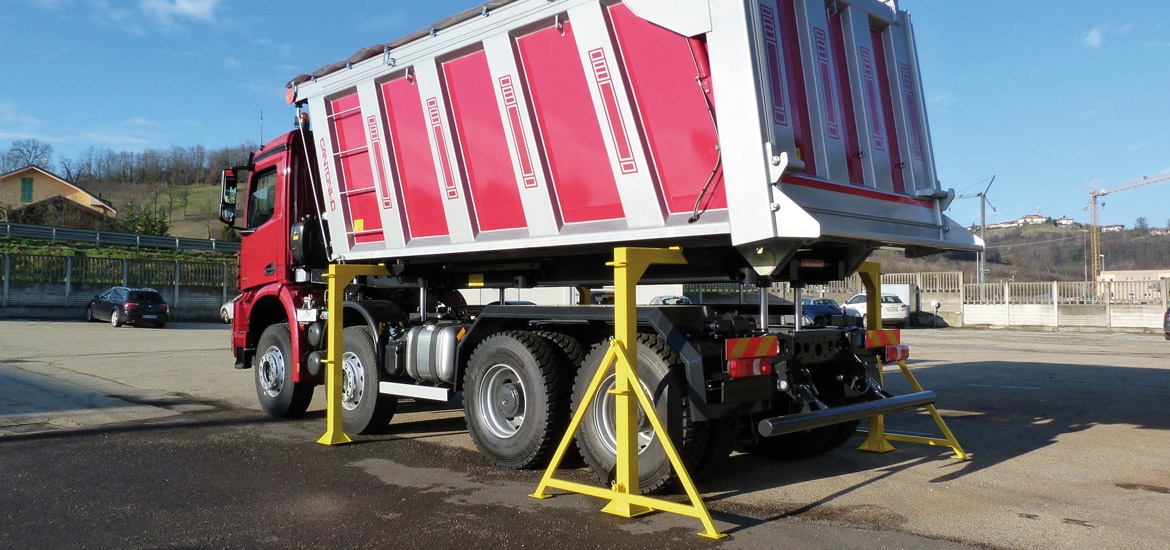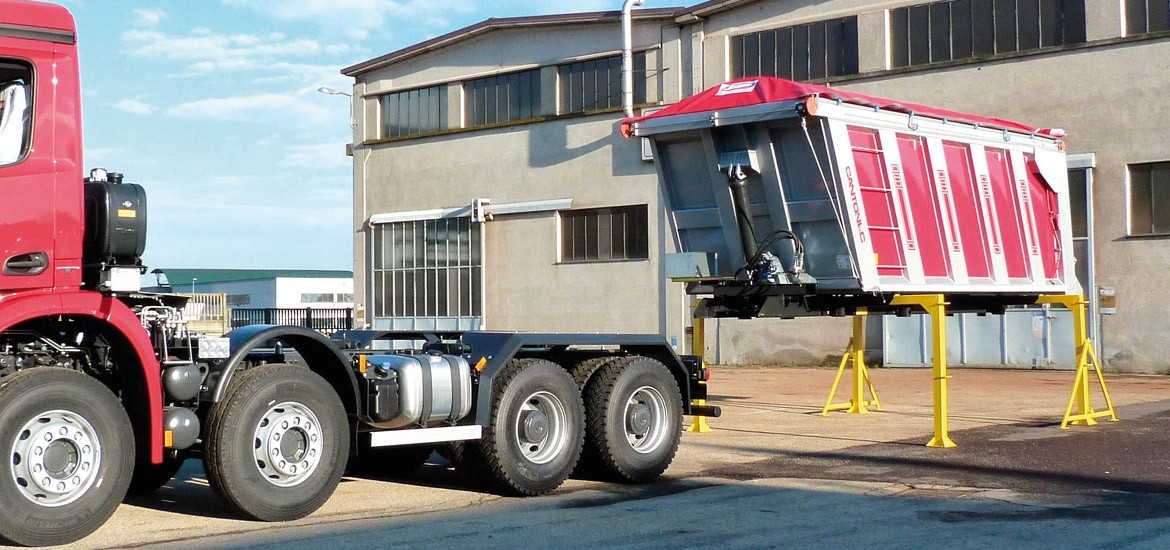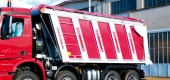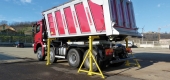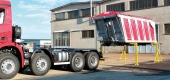 Interchangeable
(SPECIAL SOLUTIONS)
The interchangeable system MUTANTE allows to mount many different models of structure and interchange them on a single vehicle. The system MUTANTE has been developed with the aim of making easier the mounting and replacement of the structures, avoiding the well-known problems due to centering, sliding and friction between the various components.
From the analysis of these problems, in order to obtain a product that summarizes reliability and ease of use, we develop a simple system, which acts only on the vertical way with two easy operations:

unlocking the fixing centers (single move)
lifting of the structure
At this point, the vehicle is free and it can be combined with another body, always with the same two simple operations:
lowering of the structure
locking the fixing centers (single move)
Obviously, the whole system is monitored by a specific and dedicated electronic system, which is responsible to check, in any moment, the terms and the various phases of the described operations, with appropriate and accurate information to operator on actions to be taken, in total safety.
Applications
The interchangeable system MUTANTE is suitable for any kind of body such as fixed body with or without hydraulic crane, tipper body with or without crane, concrete mixer, or whatever else you want to mount, always in full compliance with the rules settled by the Manufacturers of vehicles.