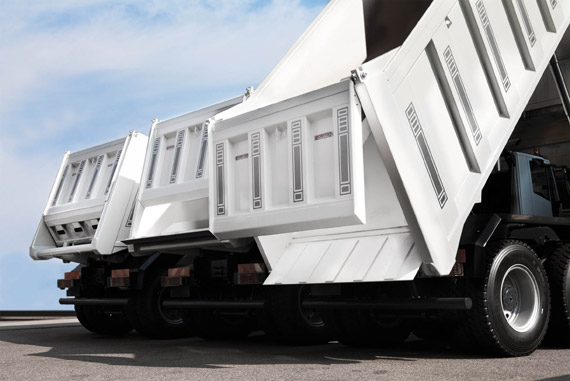 Ancient passion
Cantoni & C. Company was founded during the reconstruction period in 1953, by Marco Cantoni in Boffalora Sopra Ticino (MI), working with the processing of Anglo-American trucks. Over the years, the Company specializes in the production of tipping bodies/dump trucks, acquiring a mindset and an industrial technology. In the 70s a subsidiary Company was established in Libya, where they live years of booming economics, only interrupted by political events. It becomes leader in the tipping bodies production in Italy and in few years...
Product Range
Jolly - Light Range
The JOLLY range takes place in the market segment of commercial vehicles up to 7 tons of total weight. The structure of the JOLLY tipper is equipped with outstanding features of strength, functionality and resistance, due to the use of "cold" folded steel sheets. Flexibility, easy use and indestructibility characterize this product. The JOLLY tipper is produced in Threeway tipping...
View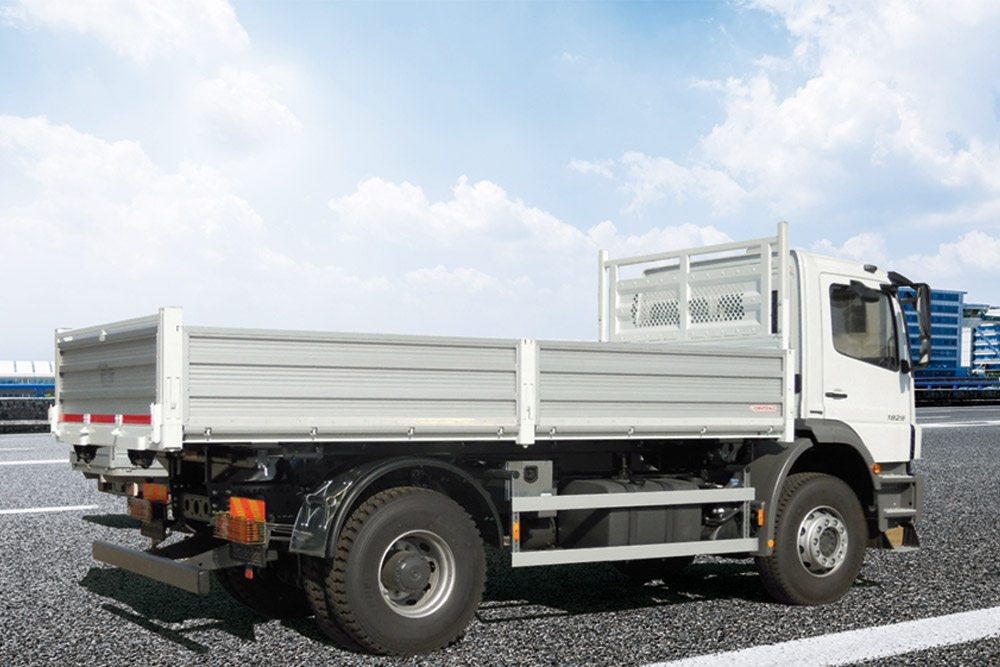 Stradale - Medium Range
About tippers for medium range of vehicles, we have designed a new kind of body. Accurate analysis allow us to achieve a reduction of the tare, a reduction of the height from the floor of the loading surface, a great versatility of use, an extreme simplicity of construction, that allows fast and accurate maintenance, and a strength that makes the tipper suitable for any kind of...
View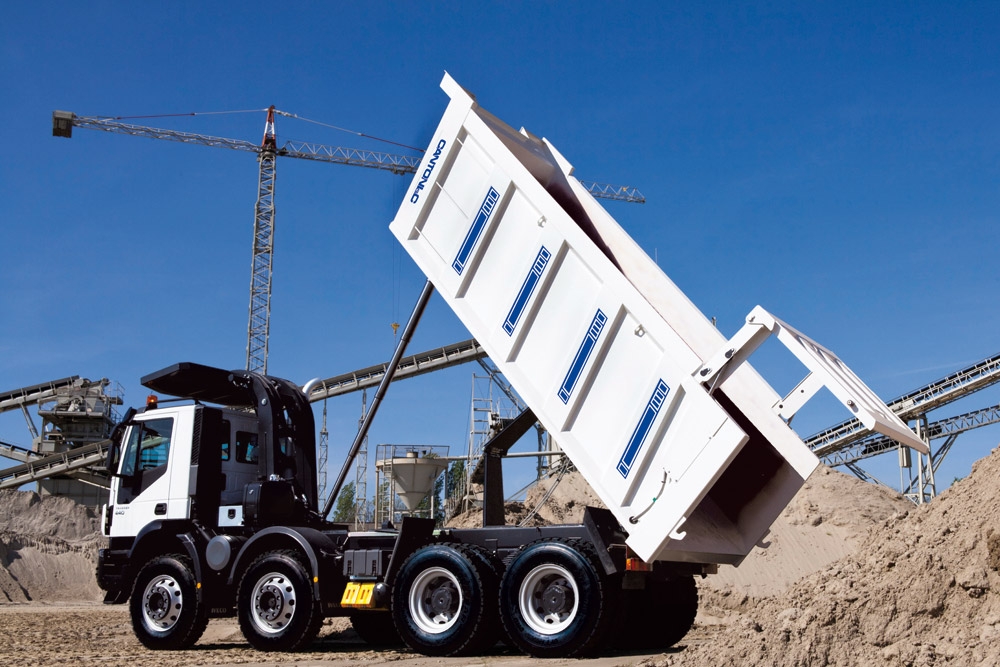 Heavy Off - Road Range
The tipper production for the Heavy Off-Road range is represented by the most robust structure of our entire range. The Heavy Off-Road range has to be considered as divided into two main groups: REAR and THREE-WAY. The three-way "TL Semiroccia" version is represented by a single product for an universal mission, while the category of REAR tippers has four versions, depending on their...
View
Customization
BOARDS IN REINFORCED ALUMINIUM "CANTONI",
ROLL-BAR, POLES-CARRIER, OVER-BOARDS
AND OUT OF STANDARD PAINTING