Heating System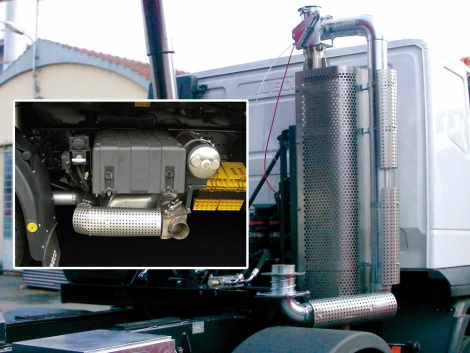 SIBERIAN REAR TIPPER WITH HEATING SYSTEM BY EXHAUST-GAS
(Euro 3-Euro 5 Vehicles)
This version is suitable for a very specific "mission": to enable the unloading of the material, avoiding the "compaction" inside the tipper, due to low temperatures (Artic temperatures). In warmer climate areas, this tipper is also suitable for asphalt transport, in order to delay cooling and consolidation of the material.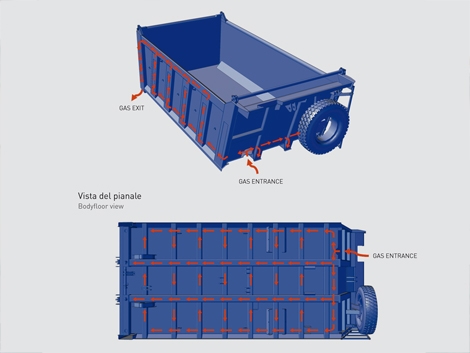 PERCORSO DISTRIBUZIONE GAS DI SCARICO
This system is equipped with an "exhaust gas deviation box" which divert the high temperature exhaust gas, coming from the engine of the vehicle, in special channels inside the bodyfloor and sideboards.
Optional and solutions range

})​;