Hydraulic retractable reargate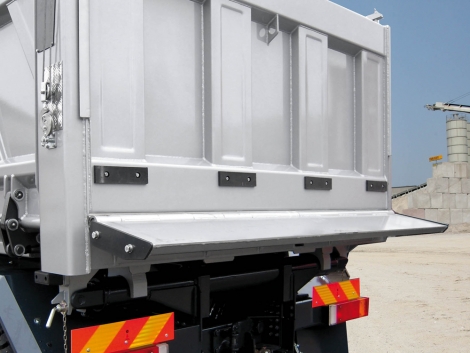 The reargate is divided into an upper moving halfboard and a lower halfboard hinged on the bodyfloor of the tipper. The lower halfboard in vertical position blocks the upper halfboard, in horizontal position releases the upper halfboard and remains parallel to the bodyfloor. The rotation is possible by an hydraulic cylinder, managed automatically before the lifting up of the tipper.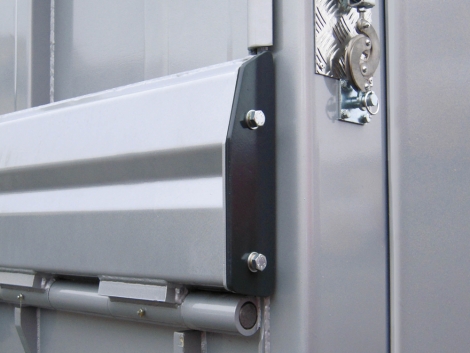 Applications
The lower halfboard, opened at 90°, works as a bodyfloor "extension", to facilitate the proper discharge of the material on the hoppers of the finishing-machine, to spread the asphalt. During the drive, the vertical position avoids troublesome obstructions on the rear part of the tipper.
Optional and solutions range

})​;